Ramiro Real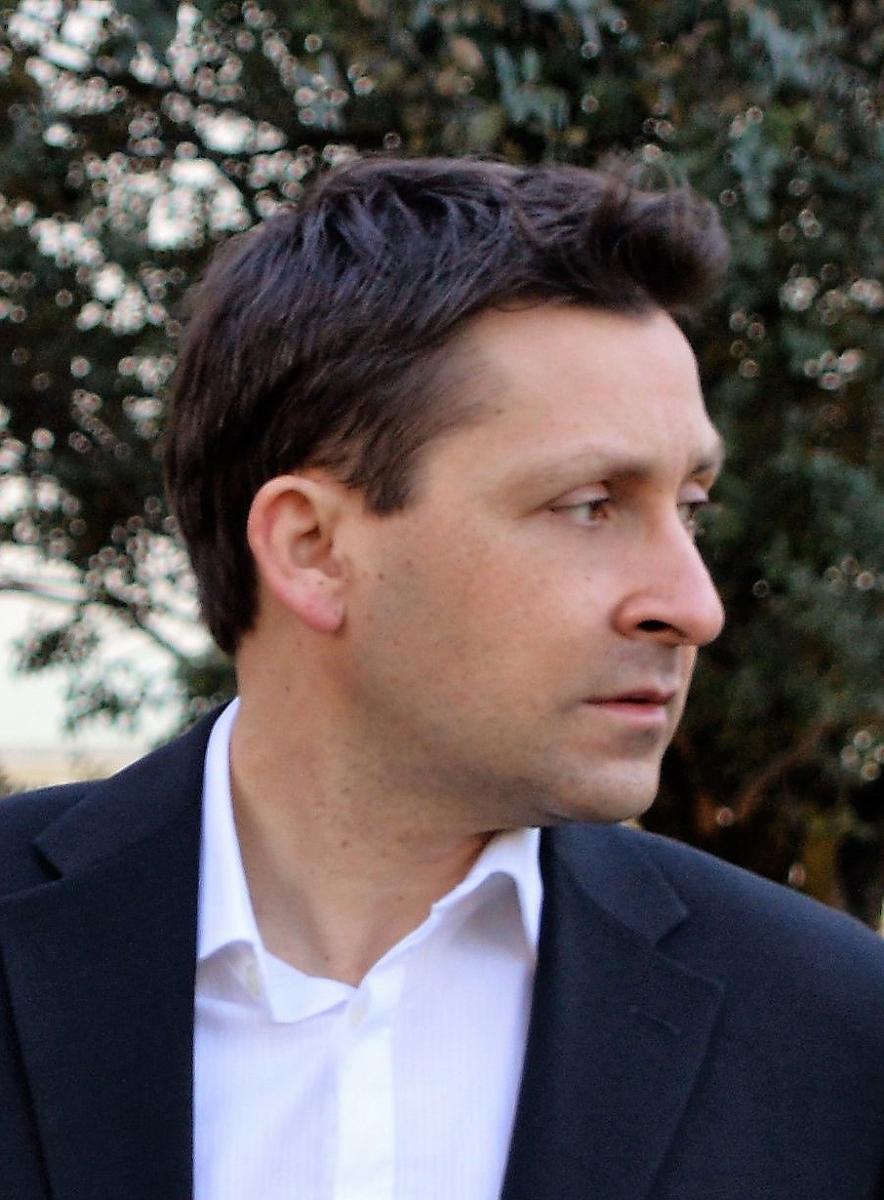 Ramiro Real was born at Valladolid, Spain in 1969. He attended the city Conservatory and completed his musical training attending advance courses with such professional musicians as Néstor Andrenacci, Josep Prats, Johan Duijck (choral conducting), Juan María Esteban, Jesús López Cobos, Pablo Heras-Casado (orchestral conducting), David van Asch, Gabriel Garrido, Luděk Golat  (singing and performance methods), Richard Levitt, Antonio Florio, Sonia Prina (baroque singing).
He has composed many works for vocal and instrumental ensembles, being performed at present throughout the world. It is worth mentioning his Missa pro defunctis, performed by Sancta Caecilia Choir from Yakarta Cathedral, Indonesia, as a memorial for the victims of the 2004 tsunami, and the Stabat Mater for soloists, choir and symphony orchestra, commissioned and premiered by Master Singers Chorale from Ohio, United States.
He is the founder and conductor of chamber ensembles Coro Piccolo and Arbor Tristis Ensemble.
He has scores published at France and Corea. He has given lectures and workshops on his works at Latvia and France.
In 2010 choirs Balta and Fortius from Latvia have recorded Ramiro Real choral works in a CD entitled The Loving Ones.
In 2014 he had the privilege of singing as a tenor in the first modern performance of the Passio Domini Nostri secundum Joannem by the baroque composer Gaetano Veneziano in a concert celebrated in Arezzo, Italy, in charge of I Turchini, under the direction of Antonio Florio.
In 2015, the Fédération des Chorales de Franche-Comté, France, chose the Missa pro defunctis by Ramiro Real for his annual choirmaster training project, inviting its author to conduct it in a concert held in the Cathedral of Saint-Jean of Besançon. The experience of this project has meant the performance of this work by many choirs in that region.
His work Vivamus atque amemus was recently awarded the prestigious International Seghizzi Composition Trophy 2017 in Gorizia, Italy.
He has been a member of the jury of the 57th International Choral Singing Competition held in Gorizia in july 2018.