Montse Madurell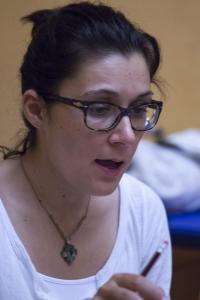 Geologist by profession, she was born to a richly musical family and environment. This good fortune drove her to begin studying violin at a very early age at the Conservatori in Vila-seca. Since then, she has largely devoted her free time to music.
She has taken vocal performance lessons with Enriqueta Tarrés and M. Teresa Garrigosa, and has been a member of various choirs.
She has been one of the mezzo-sopranos of the Scherzo Choir for a few years.