Josep Maria Guix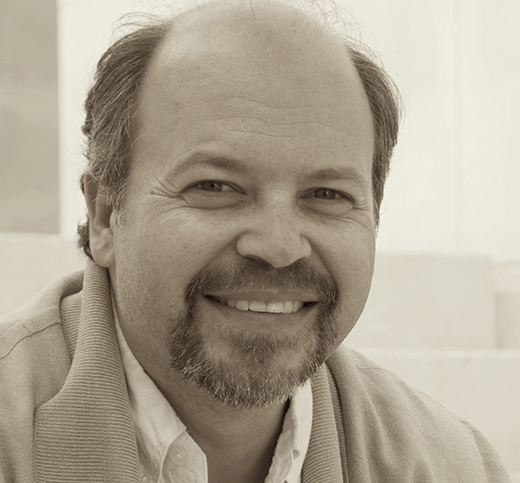 Josep Maria Guix (Reus, 1967) studied History of Art in Barcelona University (UAB), Music Theory and Composition in Badalona Conservatory, electronic music in Phonos (Barcelona) and computer music in IRCAM (Paris). He received lessons and advice from Benet Casablancas, David Padrós, Joan Guinjoan, José Manuel López López and Jonathan Harvey.
His works have been awarded in several occasions: X Premi Internacional de Composició "Ciutat d'Alcoi" (Spain, 1995), Premio SGAE Jóvenes Compositores (Spain, 2000), Concurs Innovamusica (Andorra, 2008), Salvatore Martirano Memorial Composition Award (USA, 2010), I Concurs Internacional "Festa de la Música Coral" (Barcelona, 2015).
His teaching activities in Barcelona include IES Joan Coromines, Conservatori del Liceu, Pompeu Fabra University (UPF) and Universitat Internacional de Catalunya (UIC). From 2007 till 2011, he has been artistic director of the Contemporary Music Festival "Nous Sons" in L'Auditori (Barcelona).
Performers (selection)
Orquestra de Barcelona i Nacional de Catalunya (OBC) conducted by Tomas Netopil / BCN 216 conducted by Francesc Prat and José Luis Estellés / Diabolus in Musica conducted by Nacho de Paz / Jove Orquestra Nacional de Catalunya (JONC) conducted by Manel Valdivieso / Grupo Manon / Ensemble QuLacoza / Ensemble XXI conducted by Peter Bacchus / Barcelona Modern Project conducted by Marc Moncusí / UI New Music Ensemble conducted by Stephen Taylor / Archaeus Ensemble conducted by Liviu Danceanu / Grupo Finale conducted by Vicent Egea / SCIC / Jordi Masó / Emili Brugalla / Vesko Stambolov / Alberto Rosado / Sílvia Vidal / Maria Molet / Gayle Blankenburg / Izumi Kimura / Kumi Uchimoto / Roger Lebow / Olga Domínguez / Amparo Lacruz / Véronique Piron / Marta Fiol / Víctor de la Rosa / Trío Triarquía / Trio Kandinsky / Accentus Trio / Maria Canyigueral / Coral Càrmina / Cor Scherzo / Cor Infantil de l'Orfeó Català / Cor de Noies de l'Orfeó Català / Cor Jove de l'Orfeó Català / Buia Reixach / Esteve Nabona / Esteve Costa / Daniel Mestre / Jordi Casas / Jordi Torrent / Qiao Zhang.
Festivals and halls (selection)
Palau de la Música Catalana (Barcelona) / L'Auditori (Barcelona) / Festival de Música de Torroella de Montgrí / Semana de Música Religiosa de Cuenca / Festival de Músiques Religioses i del Món de Girona / Fundació Phonos / Fundació Miró (Barcelona) / Fundació Tàpies (Barcelona) / Auditorio Nacional (Madrid) / Círculo de Bellas Artes (Madrid) / Auditorio (Zaragoza) / CaixaForum (Barcelona, Madrid, Girona, Lleida, Tarragona, Palma de Mallorca) / Auditori Pau Casals d'El Vendrell / Es Baluard Museu d'Art Modern i Contemporani de Palma de Mallorca / Claremont (California, USA) / Urbana Champaign (Illinois, USA) / Nagoya (Japan).