Heidrun Bergander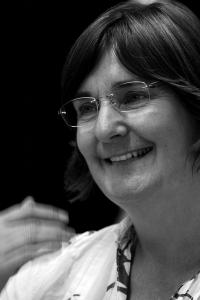 She received her musical training in Germany and in Catalonia, through her University Degree in Musical Pedagogy, Auditory Training, Music Theory, Piano, and Chamber Music.
She has been part of projects at the Liceu and the Caixaforum in Barcelona and has performed in various locations throughout Europe. Together with soprano Maria Teresa Garrigosa, she recorded a CD for the label "la mà de guido", which includes songs by female Catalan composers from the modernist generation.
She is currently a vocal repertorist and teaches Chamber Music at the Conservatori Professional de Música in Vila-seca.