Elisabet Graset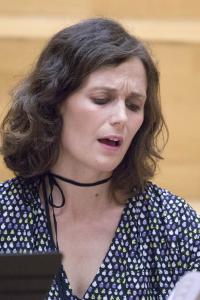 As a professional psychologist, she has been the head of the Psychopedagogical Cabinet in Vila-seca for ten years. She devoted her free time, among other things, to music, which she has loved since she was a child.
She studied at the Conservatori Professional de Música de Vila-seca for eight years, learning piano. However, what she enjoyed the most was singing. She was a member of the Choir Sant Esteve and, later on, she joined the Scherzo Choir.
She has received vocal performance lessons from M. Teresa Garrigosa and Alba Rosa Forasté.
She has also performed theater drama with the grup La Tramoia, from Vila-seca.