Alejandro Yagüe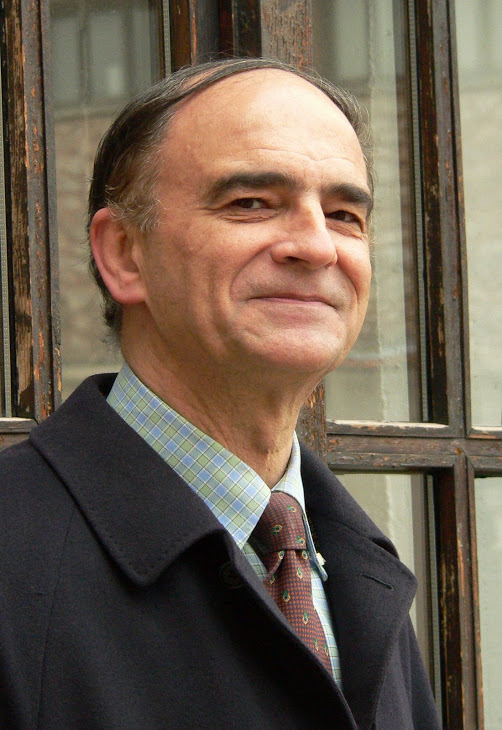 He was born in 1947 in Palacios de la Sierra (Burgos). His musical studies have been completed at the Conservatories in Madrid (1972-1976), and abroad, at the Accademia Santa Cecilia de Roma (1976-1978), where he was a student of Goffredo Petrassi, and at the Musikhochschule of Cologne, Germany (1978-1982). He specialized in Composition, Orchestra Conducting, and Piano.
He has been awarded at various composition competitions, such as the Manuel de Falla award (Cadiz 1974); the Roma award (1976); the Diploma di Merito de l'Accademia Chigiana, in Siena, with Franco Donatoni (1978); the Premi Nacional Fi de Carrera, the  Arte award (Cordoba 1978), the First Prize in Composition for Orchestra of Spanish Lutes (Ministry of Culture, 1980) among other competitions held in Cuenca (1981), Barcelona (1983), Zamora (1984).
He lived in Italy for two years and in Germany for four, in order to perfect his musical studies. He was awarded the Roma Award from the Academy of Fine Arts in Rome, and obtained a scholarship from the German Alexander von Humboldt foundation.
He has been commissioned by the Ministry of Culture, National Orchestra, Radio Nacional, Choir and Orchestra of the Comunidad de Madrid, the Orfeó Català, the Concurs Internacional de Tolosa (Gipuzkoa), the Joan de Borbó Foundation, Caja de Burgos, international festivals in Santander and Alicante, and other cultural institutions.
His works have been published, since 1985, by the publishers EMEC, CLIVIS, OPERA TRES and CM Edicions Musicals.
During the academic years of 1990-1992, he was a non-tenured professor at the University of Salamanca.
In 2010, he won the "Báculo de Oro" in Burgos, and the Ciudad de Burgos award for creativity. In 2013, he won the Calzas de Villadiego award and Burgos honored him with the title of "Adopted Citizen" of the city.
He was a full tenured professor of Composition of the Conservatori Superior de Salamanca from 1988 to 2012.
In 2014, he was paid homage to at the Teatro Principal in Burgos, where his works were performed by the Scherzo Female Chamber Choir of Vila-seca, conducted by Jordi Casas Bayer.
Yagüe died on August 27, 2017.